I finally made a new wallpaper. I only made one before. I was inspired by
oooofairyoooo's brushes
. I used a screencap from Oxoniensis from eppy 3.10.
Size: 1024x768.
Click on the preview for full size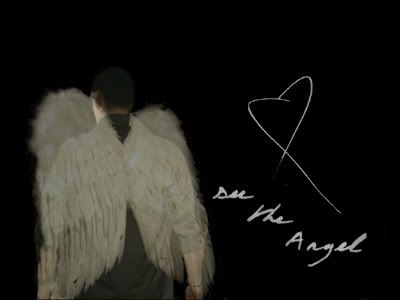 Angel!Dean

Snag if you want, please do not hotlink, credit
Chevy
.

I haven't made wallpaper before, but tonight I felt creative. I made one of Dean. It's a screencap from eppy 2.17, so I you have not seen it yet, you might wanna skip this post.
For others, if you like it, feel free to use it. Credit would be nice. No hotlinking please.
Follow me to the pretty